Close Attractions
We offer a range of packages giving you a rare opportunity to handle and fly a variety of Birds Of Prey here in Cheltenham, Gloucestershire the heart of The Cotswolds. Groups are intentionally kept small, this ensures everyone will get plenty of hands on time with the birds (Max 4/5 participants, although larger groups catered for on request). Therefore our experiences should not be compared to those found on the discount sites, where groups tend to be very large. Our sessions are designed to give you a more personal experience whether you choose our Hawk Walk, Owl encounter or one of our other packages our aim is to give you some very special memories to cherish.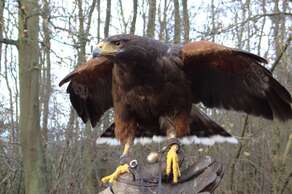 Gloucestershire Warwickshire Steam Railway
The Gloucestershire Warwickshire Railway is a volunteer operated heritage railway in Gloucestershire and Worcestershire offering a round trip of 28 miles. It uses part of the route of the former Great Western Railway's main line from Birmingham to Cheltenham which used to run via Stratford-upon-Avon.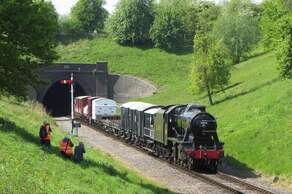 Pittville Park is divided in two by Evesham Road. Most people are familiar with the eastern side of the park, which is overlooked by Pittville Pump Room, and home to the main children's play area and the aviaries where you'll find our popular birds and bunnies. However, to the west of Evesham Road lies the much larger western park with its more natural layout and small areas of woodland. Here you will find the larger 'lower lake' where you can fish during the fishing season, and there is a smaller children's play area along with tennis courts, a pitch and putt golf course and a skate park.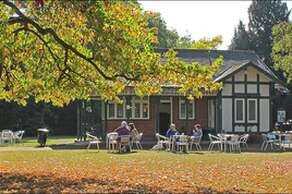 Cheltenham Racecourse is the Home of Jump Racing hosting the world famous National Hunt "Festival" in March every year. As well as racing we host concerts, comedy nights, weddings and business events.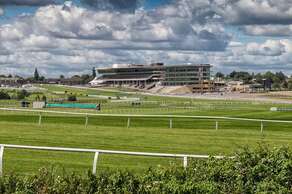 Today, Cheltenham Festivals is one of the leading cultural organisations in the country with the four festivals boasting combined ticket sales of over 150,000 and enjoying enviable international reputations as leaders in their own fields.

Each festival features the most up-and-coming, controversial and entertaining performers, showcasing new works, young artists and unique performances, ensuring Cheltenham an exceptionally high profile with audiences and performers around the world.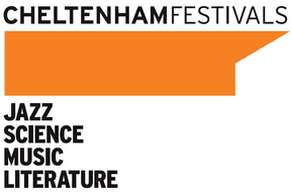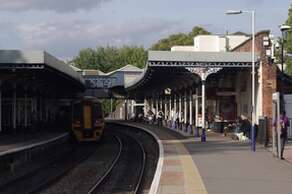 Our Facilities
Safe & Secure Payment
Free parking
Parking facilities
Golf Course Nearby
Ironing service
Internet services
Wifi
Luxury
Vegetarian
Contact Details
Burlington House
418 Gloucester Road
Cheltenham
Gloucestershire
GL51 7TB